Welcome to U-Matter Counselling and Coaching Services
Individual, youth, and family & couples counselling
Tamara Ukwu, MSW RSW PhD (abd)
Therapist 
Welcome to U-Matter Counselling. I'm glad you're here. I'm honoured to be a part of your journey to pursue your emotional and mental wellbeing and healthy lifestyle. Whether you've been to counselling before or this is your first time, I will support you to achieve your therapeutic goals. 
I hold Master's Degree in Social Work from an accredited school of social work at the University of Minnesota, Duluth, USA and am Registered Social Worker in British Columbia. I am also in the process of completing my PhD in Gender, Race, Sexuality and Social Justice at UBC, Vancouver. In addition, I hold a two year specialization for Primary Prevention of Addiction accredited by the Ministry of Health, Ministry of Education and NARKO-NE  Association from Bosnia and Herzegovina, Europe.
I work with individuals, couples, youth, and their families on a variety of issues. I am committed to providing safe and non-judgmental environment through developing a therapeutic and trusting relationship. I take a collaborative approach with clients to help facilitate learning and understanding of self in order to create positive change despite the circumstances that led to the crisis. In my practice, I draw from a variety of approaches including a person center approach, trauma informed practice, strength based perspectives, attachment theory, Trauma Focused Cognitive Behavioral Therapy (TF CBT), Dialectical Behavioral Therapy (DBT) and Solution Focused Therapy (SFT).
I am Crime Victim Assistance Program (CVAP), ICBC, Employment Assistance Program (EAP) and First Nation Health Authority (FHNA) approved counsellor.
To learn more how we can support you to pursue wellness and wholeness in your life, please take a look at services offered by U-Matter Counselling. 
Welcome to U-Matter Counselling and Coaching Services, based in beautiful Vancouver, BC
U-Matter Counselling and Coaching Services believes in the principles of quality therapeutic healing and wellness. We strive to offer excellence in therapeutic counselling services  in a warm and welcoming environment. Our Registered Counsellors and Registered Social Workers work as a team and are committed to helping you achieve your health and wellness goals.
Located on Kingsway Street in the heart of the sprawling Burnaby Metrotown neighbourhood, we feel very delighted and grateful to be offering our counselling and coaching services to such a vibrant and diverse community. We look forward to meeting you soon at U-Matter Counselling and Coaching Services Center.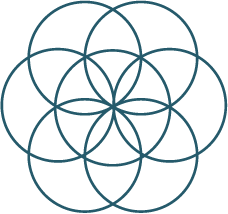 Quality
We strive to give every client exceptional quality of care. We feel very fortunate to be able to do what we love as our professions and our top priority is your health and wellness.
Education
We believe in empowering our clients. We emphasize education on emotional and mental wellness and provide guidance and skillset that will help you continue your goals at home.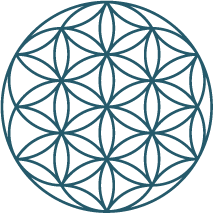 Community
We believe community is the cornerstone of healthcare. We are a collective of Mental Health Professionals working as a team to help you attain your goals of health and wellness.